MeloDream Radio is a very powerful inhouse facet we started to empower people with the ability to reach millions of people, one by one, nation for nation.  We are broadcasted in many countries and growing. Our show is geared towards the Music, Fashion and Film industry. We explore all areas of the business, inside & out. We display the hottest music in the nation along with Major music from other countries. Listeners will appreciate the array of music we air weekly.

ADVERTISE YOUR BUSINESS BANNER HERE  FOR $35.00

             PER MONTH

          CALL 646-337-8440

OFFICE HOURS 9AM - 5PM

OFFICE #  646-337-8440

Current distribtuion list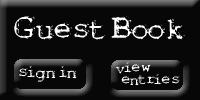 RADIO SPINS & INTERVIEW $60 FOR YOUR SINGLE

 (TRACKED BY THE DRT, ASCAP, BMI, SESAC, AND SOUNDSCAN)

FEATURED ARTIST OF THE WEEK

        CONCEPTZ FEAT. MELODIQ   "FUNKY FIVE"

JERRY LOWE - "WHAT I LIVE FOR"